Build first implemented in: 14.4.0.7 & 15.2.0.3
Select Document Assembly Wizard from the drop-down menu.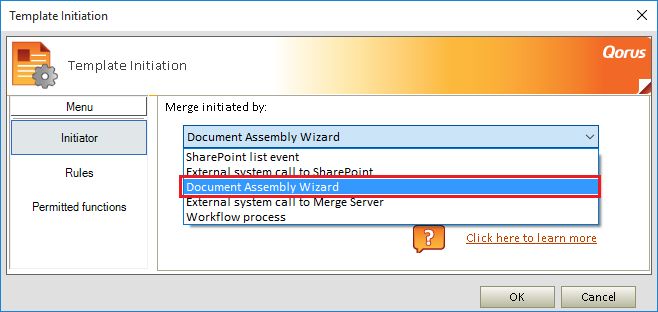 Once the initiator has been selected, click on the Rules tab and check the Manual option.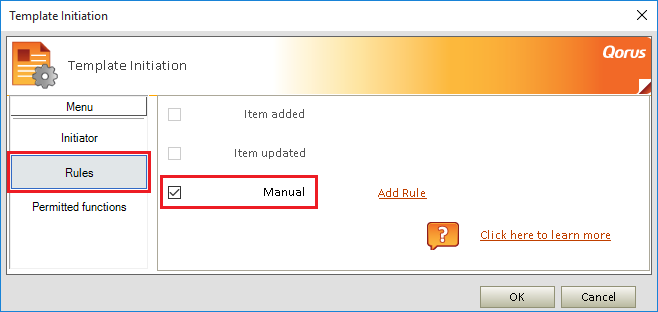 This option needs to be selected when the Document Assembly Wizard needs to be utilised inside SharePoint to assemble documents/presentations and templates.
For more information on the Document Assembly Wizard, click here
To view which product functionality is available when using this type of merge initiation, click on the Permitted Functions tab.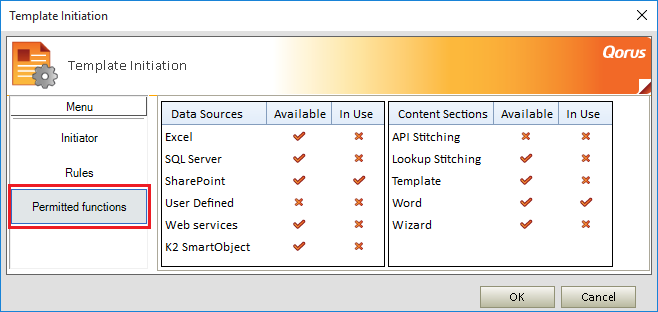 Note:
Document Assembly Wizard is only available in Standard, Enterprise and Ultimate editions of the product.