Add a regular Word Document/Power Point Presentation or Template that lives inside a SharePoint Library as a Content Section.
On the left side of the Content Builder window, click on "Static Content",
Select "Word Document/Presentations",
Search the SharePoint Site for the document,
Select the document,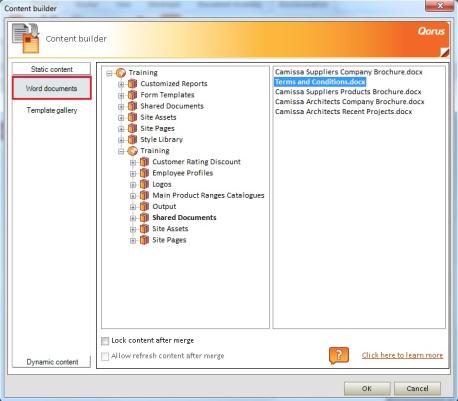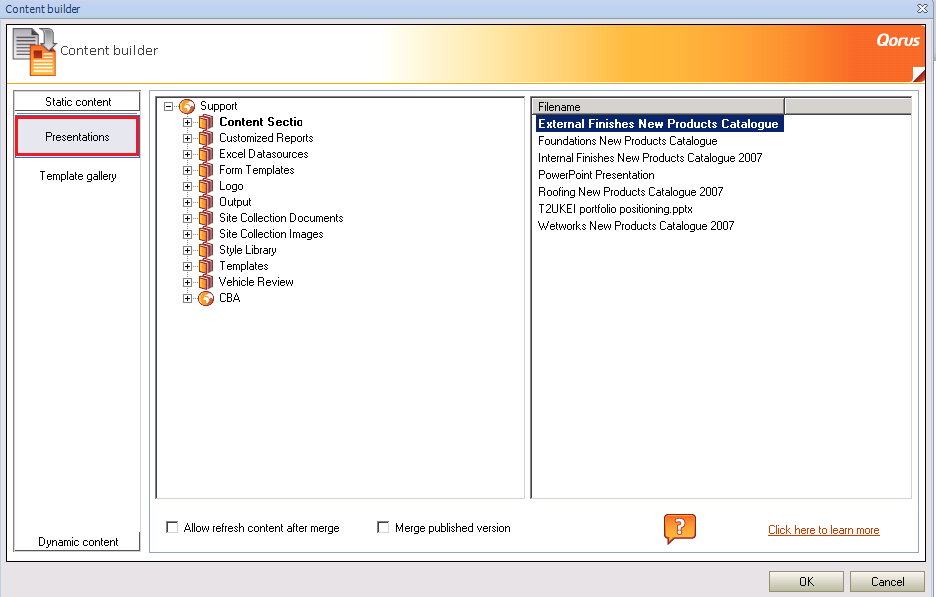 Click "Ok" to add the Content Section to the template.

Note:
This Content Section is available in both Document and Slide Generation.