Create a new style by clicking on the "Style Name" radio button and then giving it a unique name.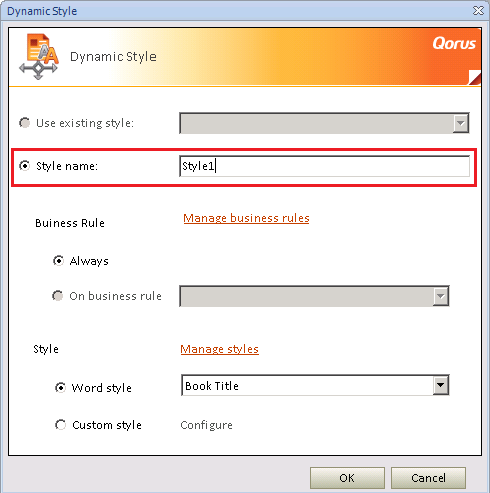 If the style already exists, it can be re-used by selecting the "Use Existing Style" radio button.
Then selecting from the available styles that have been previously been created.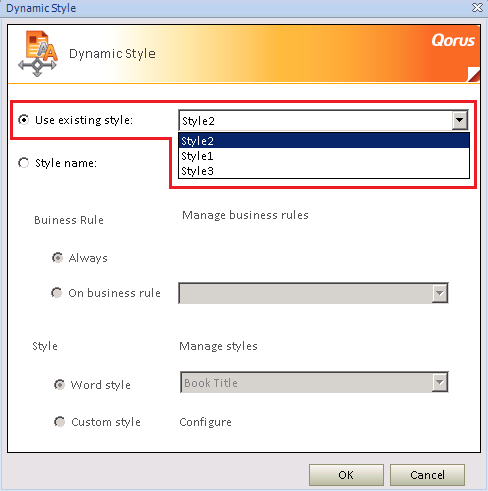 To make sure the Style is always applied to the selected string at merge time, select the
"Always" radio button.This can only be applied when creating a new Dynamic Style,not when creating a Dynamic Style when it is based on an existing one.