A Default Data Source consists of fields from the associated SharePoint List or Library that gets added to the template as a data source. It grants the user easy access to the list's fields associated to the template. These fields can be used as inputs for start-up rules when triggering merges from a SharePoint list.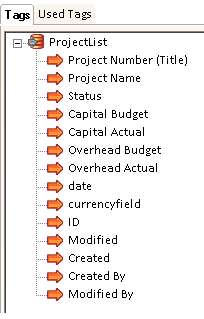 Note:
The black arrow on the data source symbol indicates that it is a Default Data Source.
A template can only contain one Default Data Source.
The Default Data Source does not need to be used and can be deleted.
The Default Data Source cannot be edited.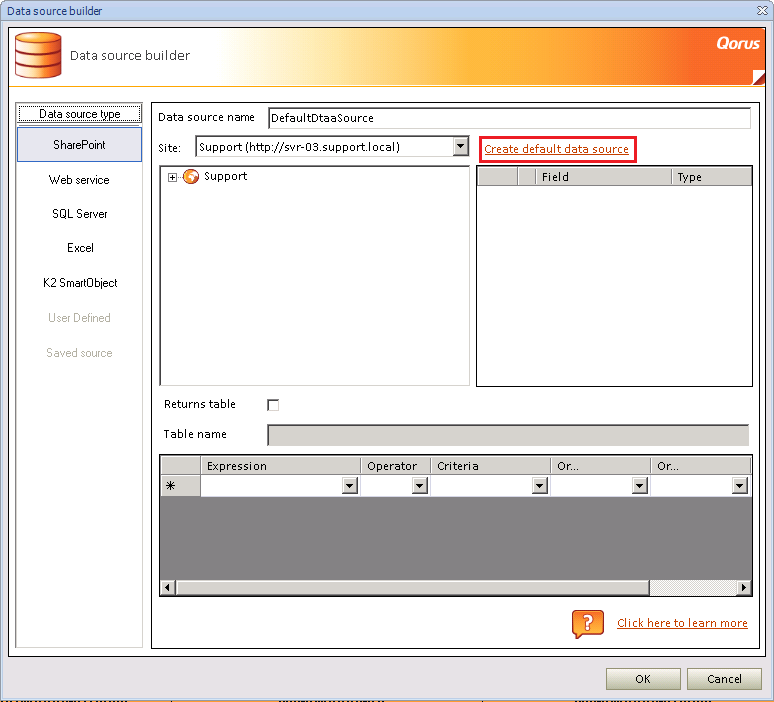 If the Default Data Source has been deleted, it can be re-added to a template via a hyperlink in the Data Source Builder window.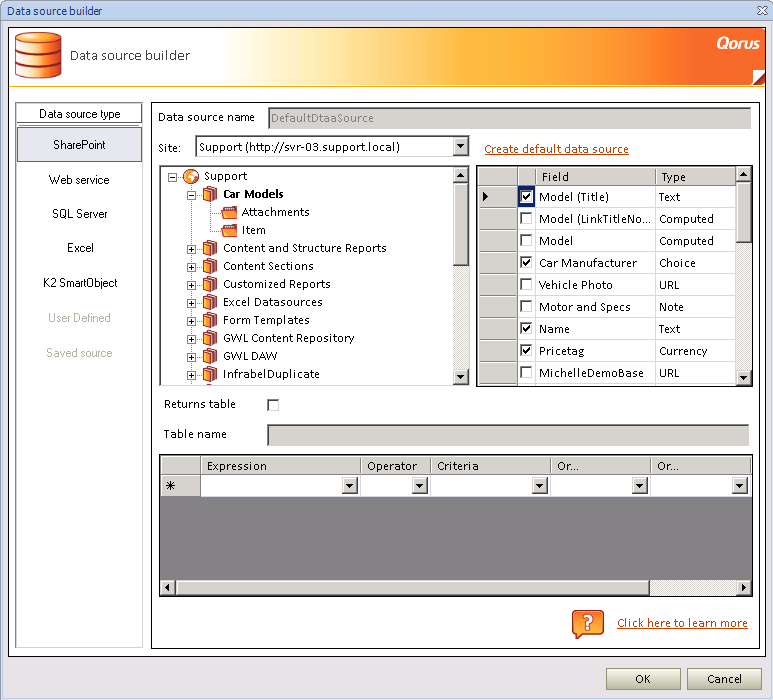 Click Ok to add it to the template.