Insert this placeholder for reference inside the API for the developer to use as a placeholder for stitching to be programmatically via the product API.
On the left side of the Content Builder window, click on "Dynamic Content".
Select Multiple Documents/Multiple Presentations.
Name the Content Section.
Select Stitch documents using the API.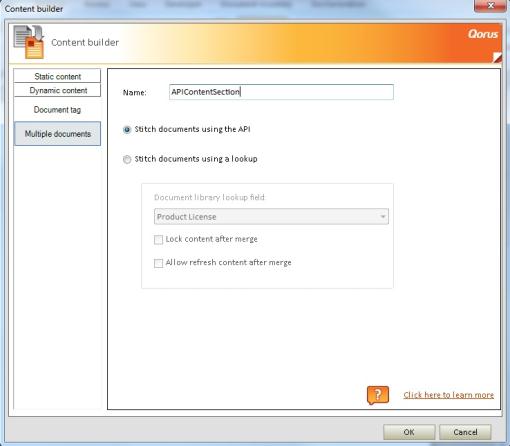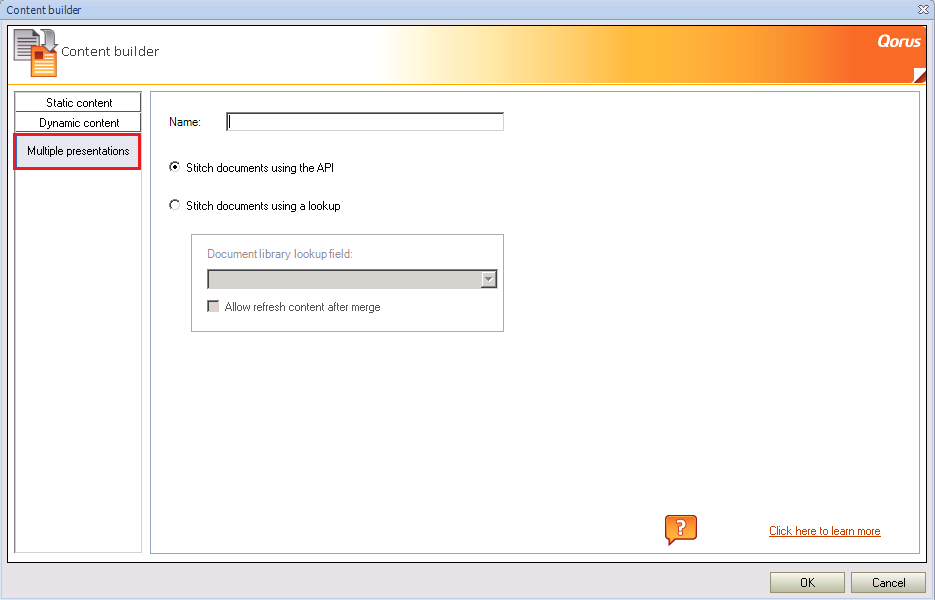 Then click the "Ok" button to add it to the template.

Note:
This Content Section is available in Document and Slide Generation.