Add a Template from the SharePoint sites Template Gallery as a Content Section.
On the left side of the Content Builder window, click on "Static Content",
Select "Template Gallery",
Search the SharePoint Site for the DocGeneration Template,
Select the Template,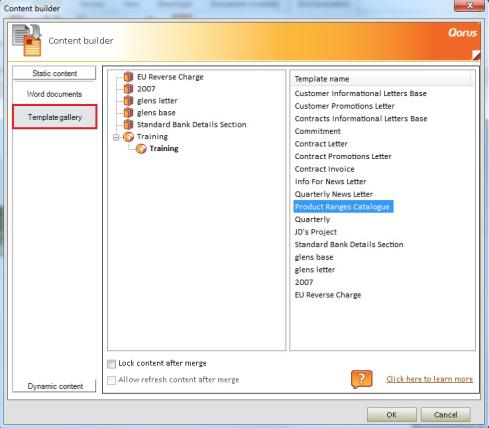 Click "Ok" to add the Content Section to the template.

Note:
This Content Section is available in both Document and Slide Generation.