Template permissions allow the creator of the template to assign Administrative or Designer permissions to the template with the users or groups from the SharePoint Site Collection.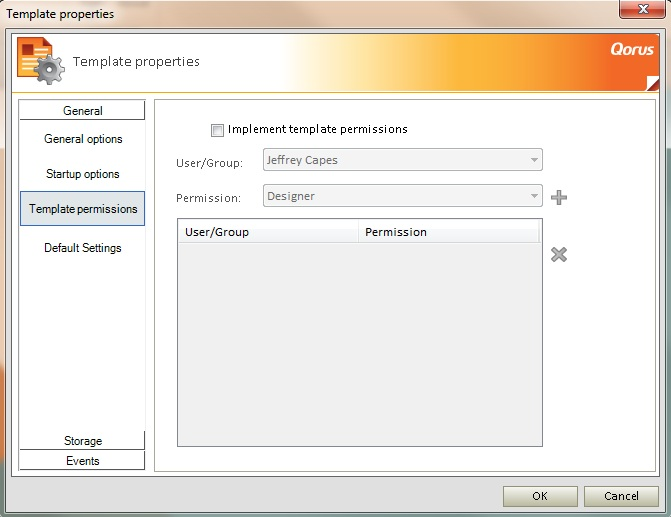 Administrator Permissions
This type of user has control of all SlideGeneration functionality inside the template.
Designer Permissions
This type of user has control of the following SlideGeneration features:
Data Tags – Limited functionality. Only allowed to add Data Tags to the template.
Content Sections
Business Rules
Dynamic Styles
Repeating Sections
Lock Sections
Replace with Tag
Format Tag
Format Table
Format Chart
Sign In
About
Test Template
To activate the Template Permissions on a template click on the "Implement template permissions" checkbox.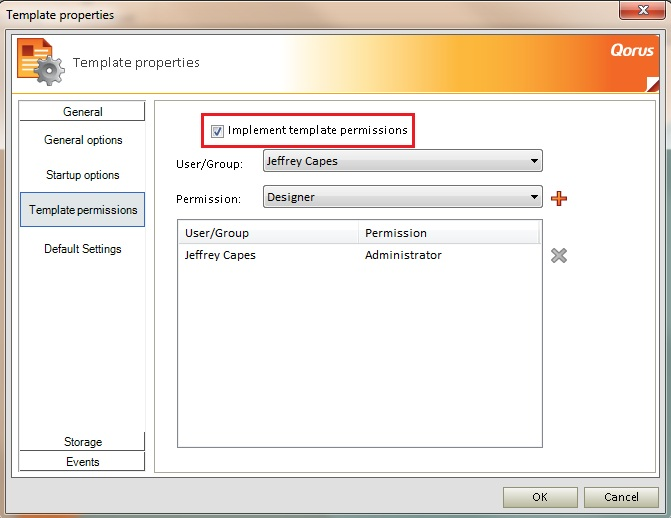 Once the checkbox is ticked, the user performing this action will become the default admin of the template and also be able to assign to other user permissions to the template.
To grant Users permissions to a template, select the User/Group, the permission and then click on the "plus" symbol to add the permission.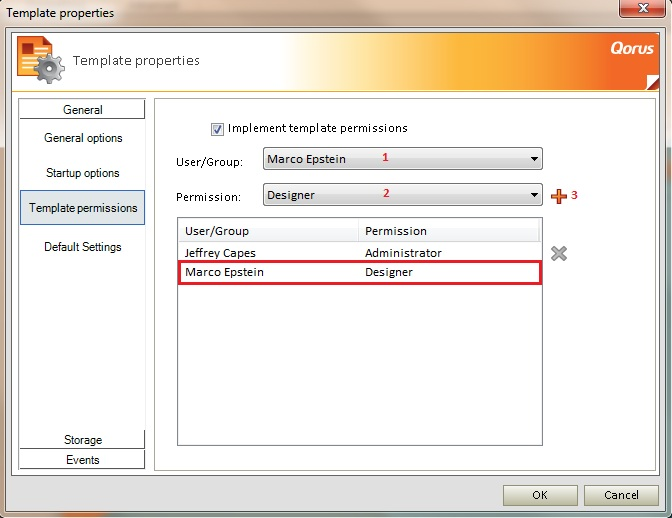 Deleting a User/Group Permission
A User or Group can be removed from a templates permissions list.
To delete a User select them and click the "x" symbol.