Lock Sections allows certain sections the template builder the ability to Lock Sections on the template. This prevents people from editing the merged document.
Lock Sections can be applied to:
Business Rules

Data Tags

Tables (Word or DocGeneration)

Repeating Sections

Lock Sections (Nested)

Any Word functionality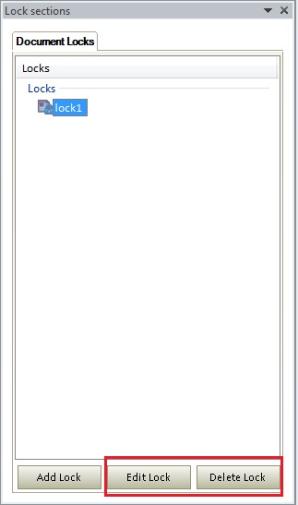 Editing the Lock Section will just enable a name change and deleting it will remove the content control around the area the user denoted to be in the lock. It will not delete any data inside the Lock Section.