Affecting product version up-to and including 15.2.0.7 & 14.4.0.9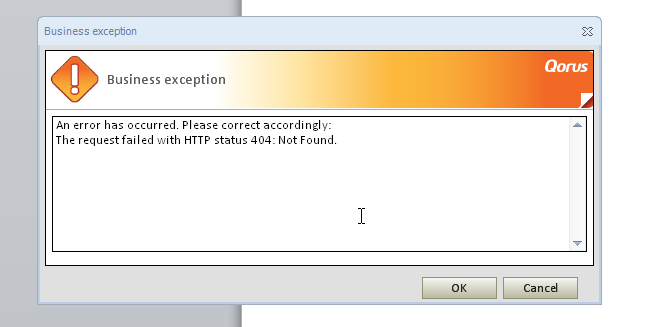 This error will occur when a template is opened from a SharePoint site and the DocGeneration add-in is already signed-in to another site. This is when the Product ribbon will need to be manually signed into, with the correct credentials from where the Template is being opened from.
To Solve this:
1) After you click OK on the error Click On the Generation suite Add-In on your Microsoft Word/PowerPoint Ribbon.
2) Locate the Sign In button on the far right-hand side of the Add-In. Click On the button.
3) You are now looking at the Sign-In window. Add your necessary credentials and authentication mode. Now click OK.
NOTE:
Also ensure that the Add-In is the same version as the Generation Suite installed on the SharePoint Server.
Unfortunately it does not solve the issue entirely. When alternating between the templates, the following error message will be thrown.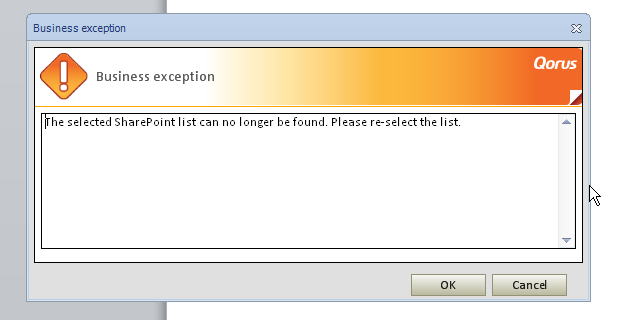 Due to the use of two SharePoint sites being utilized simultaneously along with the two templates open at the same time and the Ribbon trying to utilize two different sets of credentials, is why you are receiving this new error message regarding the SharePoint list not being found.
To check the Product version installed on the SharePoint server:
1) Go to your SharePoint Site which the Generation Suite has been activated on.
2) Locate the Template Gallery.
3) Click on the About button on the SharePoint Ribbon.
To check the Product Add-in version:
1) Go to your Template and navigate to the Generation Suite Add-In.
2) Click On the About button.
NOTE:
Always ensure the version of the product installed on the SharePoint server matches that of the add-in being used.