If the offline add-in has been downloaded from the Template Gallery via the About button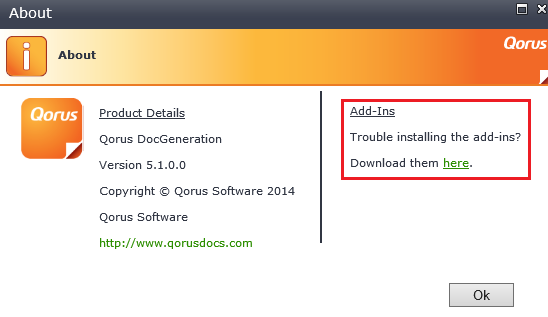 and it throws the following error when running the .VSTO installer: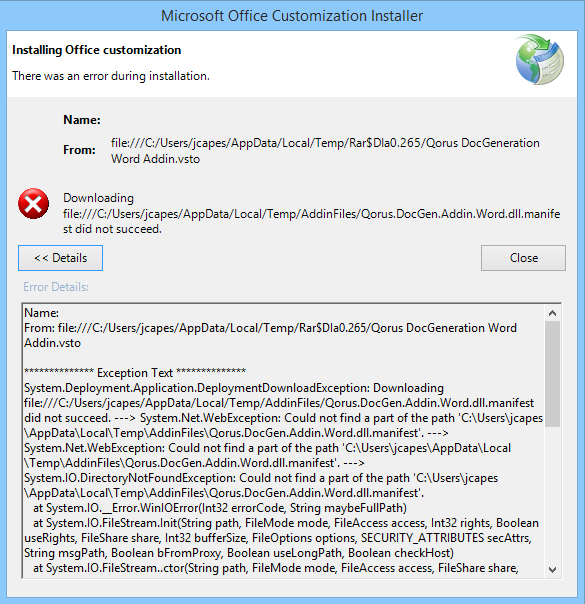 Please carry out the following steps:
1. Make sure there is no add-in installed. Check in "Add/Remove Programs".
2. Make sure all instances of Word/PowerPoint are closed.
3. Open command prompt.
4. Run the following command:
    rundll32 dfshim CleanOnlineAppCache
5. After that has been run, try install the add-in from the files again.