Lock Sections allows certain sections the template builder the ability to Lock Sections on the template. This prevents people from editing the merged document.
Lock Sections can be applied to:
Business Rules
Data Tags
Tables (Word or Generation-suite)
Repeating Sections
Lock Sections (Nested)
Any MS Office functionality
Note:
It would be redundant to add a Lock Section to a Content Section. It is recommended that the Content Section be locked with its own "Lock after merge" setting.
To add a Lock Section click on the "Lock Sections" button in the ribbon.



To add the Lock Section to the template, highlight the section that must be locked.
Now click, "Add Lock".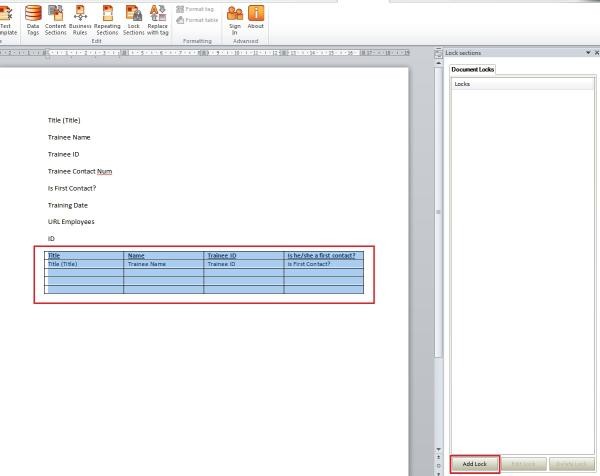 Now give the Lock Section a name.



After naming the Lock Section, it will be applied to the template and only be activated at merge time.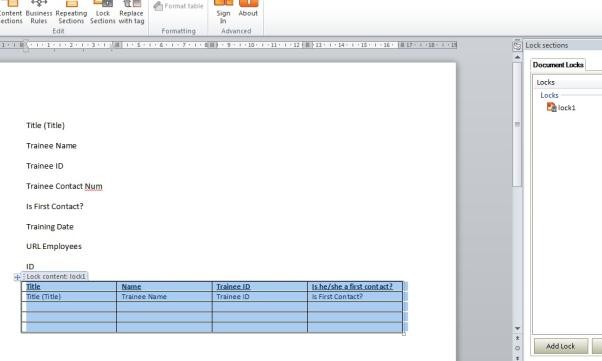 Related Articles: