The add-in contains all the necessary smart functionality that is required to build and configure Document or Slide Generation templates and is required on each users machine that will be designing and building templates. The add-in gets installed from the Template Gallery of a SharePoint site that the product has been activated on.
Manual initiation and automated install - IE ONLY
To install the add-in:
Navigate to the Template Gallery.

Click on the install drop down to view the add-in installation options.

Select the appropriate add-In to install.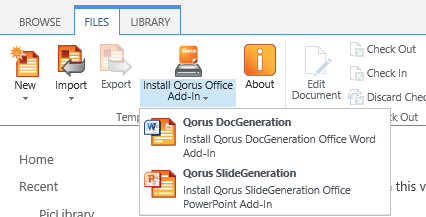 Click "Install" on the pop-up.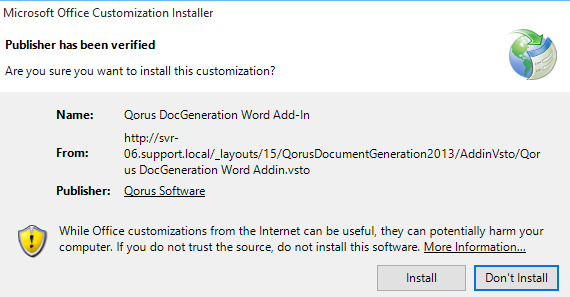 The add-In installer will download and install.

Close the installer when complete.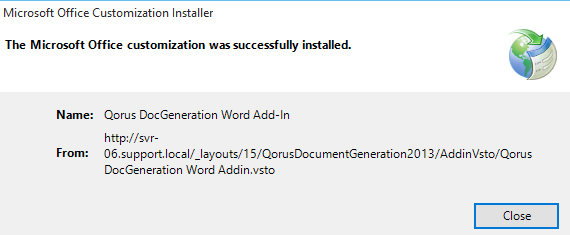 Manual download and install
This option allows users who have access to the Template Gallery to download the product add-In. This allows power users or template designers to download the add-In and distribute it to the end-users that do not have access to the Template Gallery (SharePoint Design permission).
Another scenario is if a user's machine is on a separate domain than that of the SharePoint site they accessing (where their templates reside), this will be the suitable way for them to install the add-In on their local machine.
To download and install:
Navigate to the Template Gallery in the SharePoint site.

Click on the "About" button in the ribbon.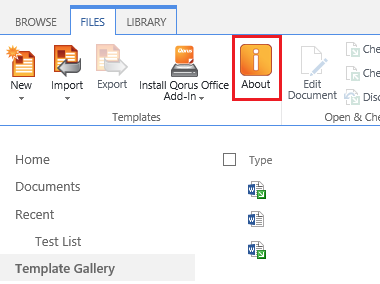 The About window will pop up.
To download the add-In to the local machine, click on the link on the right side of the "About" pop-up.
Internet Explorer will prompt the user on what to do with the file. Save it somewhere on the file system of the local machine.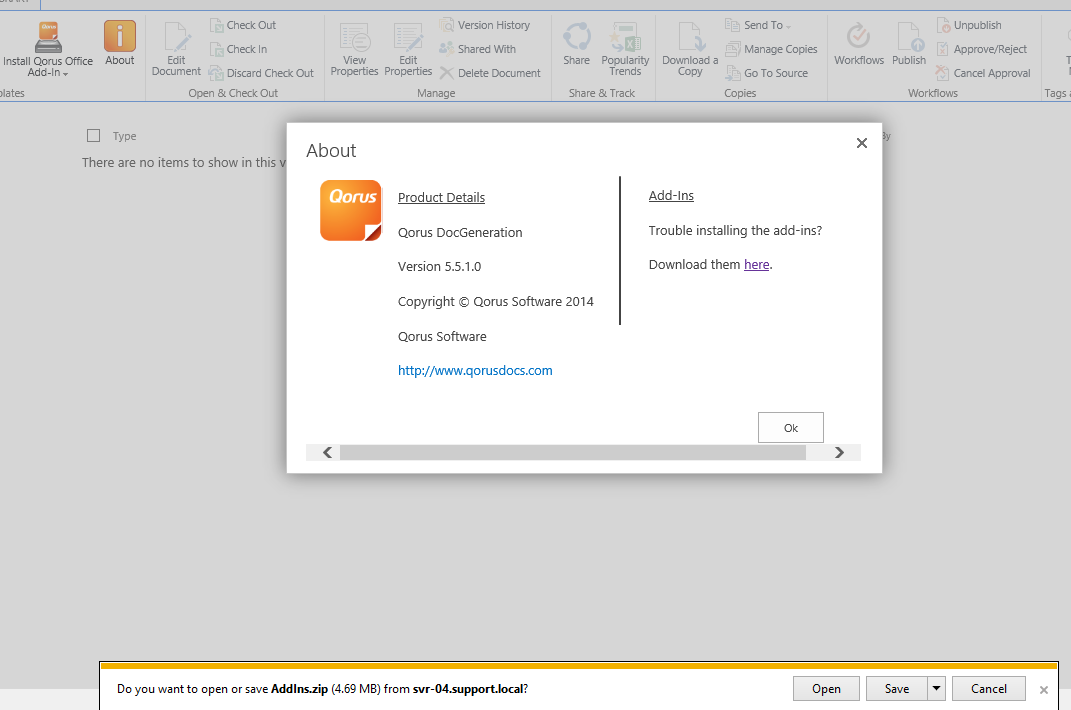 The files have to get extracted before they can get installed.
Once extracted (unzipped), the installers, navigate inside the respective product add-in folder and install using the .vsto file.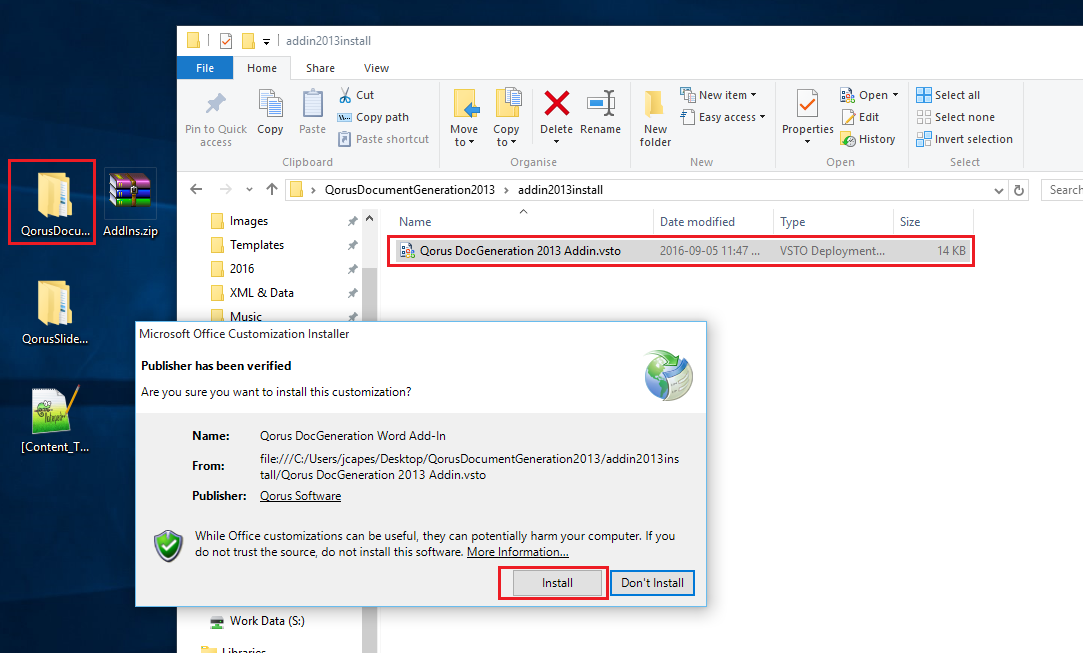 Note:
Compression software will be needed to extract the installers. WinRAR is sufficient. It can be downloaded from the following link:

http://www.rarlab.com/download.htm

Make sure all instances of Microsoft Word or PowerPoint are closed on the end-user's machine before installing the add-In or else Word or PowerPoint will not register the add-In.

For more information on add-in troubleshooting, click

here

.