Dynamic styles allow the user to apply styling to any string.
To access the Dynamic Styles pane, click on the "Dynamic Styles" button.

To add a Dynamic Style, highlight the string it should be applied to, then click on the "New" button.

In the Dynamic Styles window, the options are broken up into logical sections:

Who (1) - Which Style to apply
When (2) - When to apply it
How (3) - What styling to apply.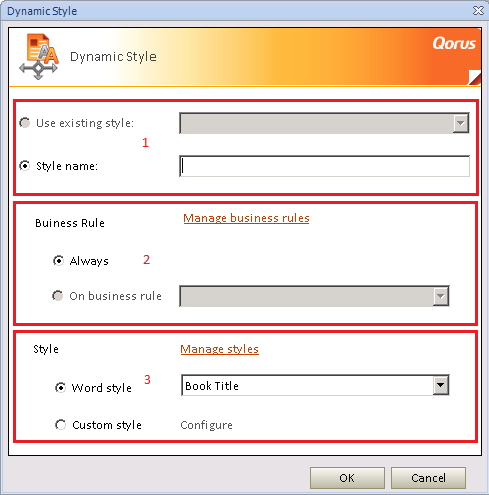 Create a new style by clicking on the "Style Name" radio button and then giving it a unique name.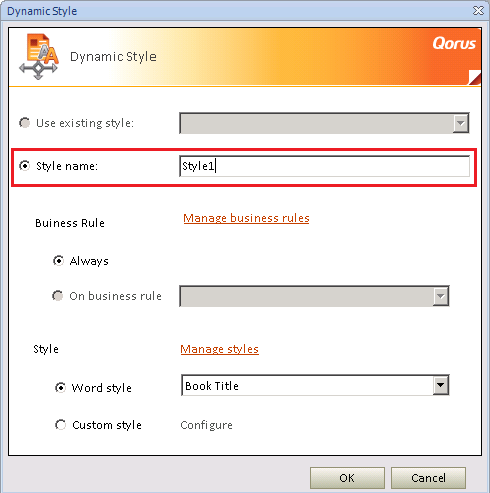 If the style already exists, it can be re-used by selecting the "Use Existing Style" radio button then selecting from the available styles that have been previously been created.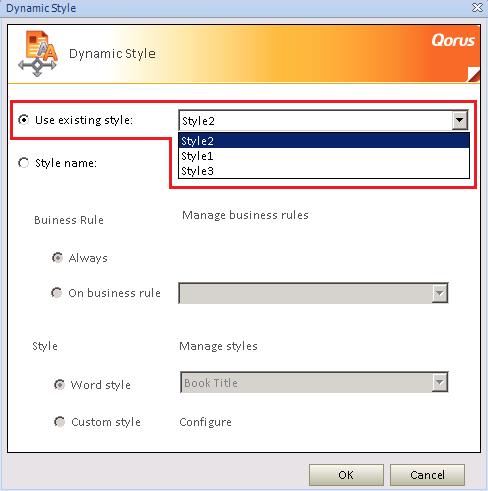 Note:
This can only be applied when creating a new Dynamic Style, not when creating a Dynamic Style when it is based on an existing one.
Once happy with the selection of customizations, click "Ok" to add the Dynamic Style to the Dynamic Styles right side pane.

Related Articles:
For more information on applying Business Rules in Dynamic Styles, please read the article located HERE.
For more information on setting Font Styles in Dynamic Styles, please read the article located HERE.