Dynamic Styles can be set to Always apply, or to be applied based on a Business Rule:
To set the Style to Always be applied to the selected string at merge time, select the "Always" radio button.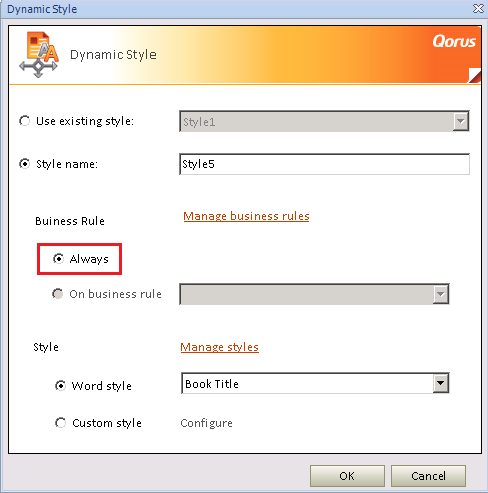 Select "On a Business Rule" radion button to apply a Dynamic Style when certain criteria is met, then selecting a previously created Business Rule.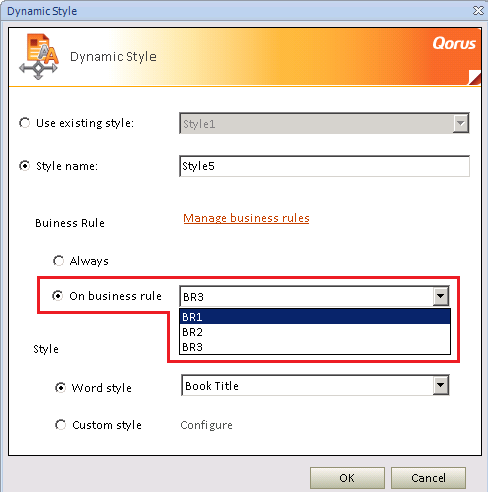 The option is available to create a Business Rule from this Dynamic Style window by clicking on the "Manage Business Rule" hyperlink.
Once the Business Rule has been created it can be selected by the "On Business Rule" radio button then the appropriate rule can be selected from the drop down.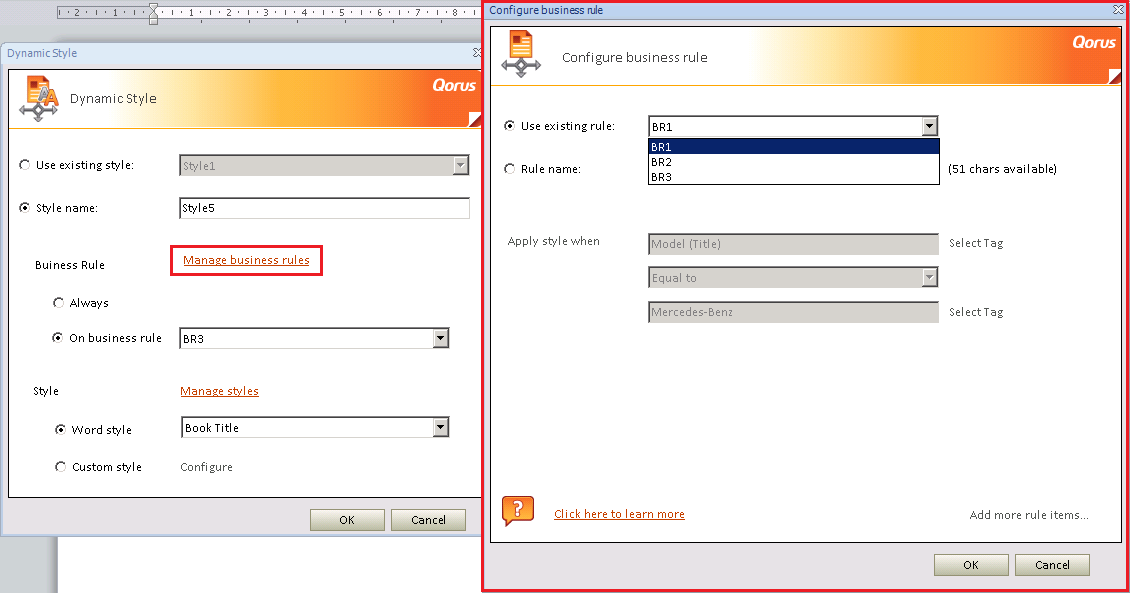 Once happy with the selection of customizations, click "Ok" to confirm, then "Ok" again to add the Dynamic Style to the Dynamic Styles right side pane.

Related Articles: