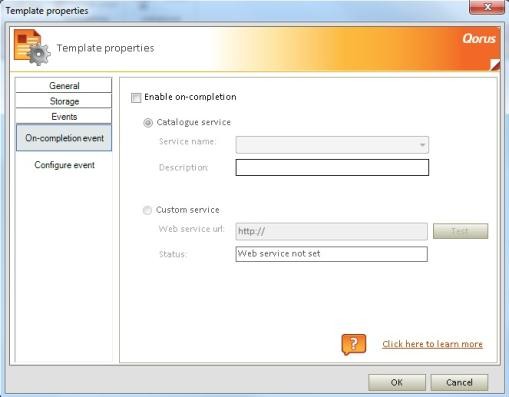 On Completion Events allow the user to set up a call to a web service that will be initiated once the template merge has been completed. This can either be defined for every template, or by using one of the predefined On Completion catalogue items set up in the SharePoint Administration interface. DocGeneration will pass the merged document file, all the tags used to merge it, and all other unique identifiers to the web service.
Note:
Refer to the Software Development Kit (SDK) DocGeneration Generation Suite document for more information on the required interface and format for the web service. This document can be found on the Help desk under DocGeneration Suite.
Click on the "Enable on-completion" check box to enable the following two options to choose from:
Catalogue Service
The Catalogue Service gets configured in SharePoint Central Administration by an administrator (containing the web services URL). The specific Catalogue Service gets selected on the template level to indicate to the template on which service to point to.
Select the specific service from the dropdown list. A description is optional.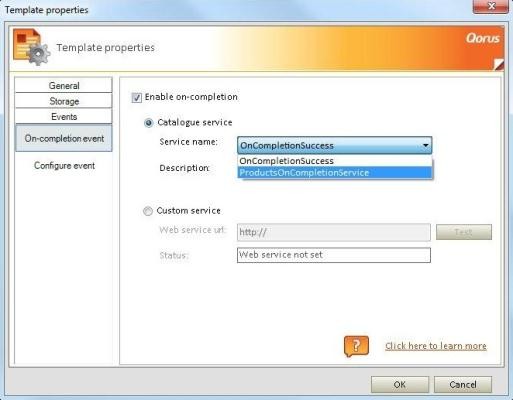 Custom Service
A Custom Service gets specified by the user on the template level. The template points directly to the web service.
Enter in the web service URL and click test.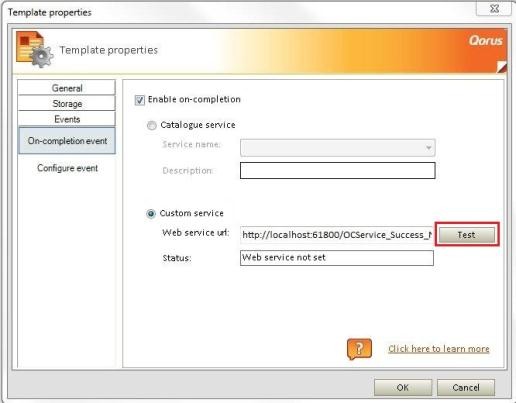 Check the "Status" display to see if it successful.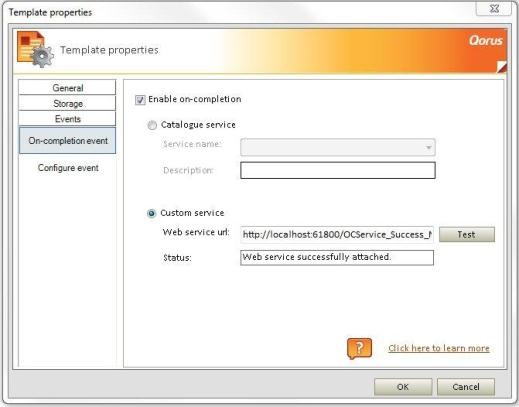 That concludes configuring the web service on the template level.
Related Articles:
For help on Configuring Events, follow the step-by-step instructions here.