This option allows a user to create a template based on an already created customised base template.
To create the template:
Provide a unique name for the template.

Select the "This template uses the default base template" radio button.

Click on the "browse" button.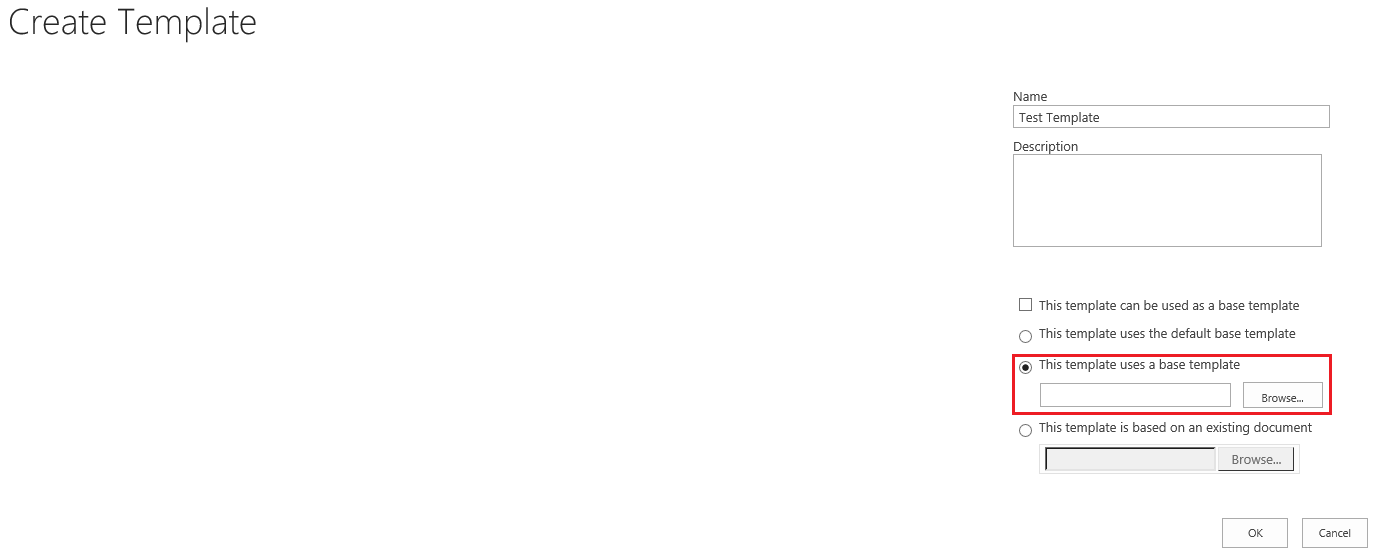 Select a base template from the drop down and click OK.
Important Notes:
This drop down list will show all base templates from the sites Template Gallery.

No templates listed in the drop down means that there are no custom base templates that have been created.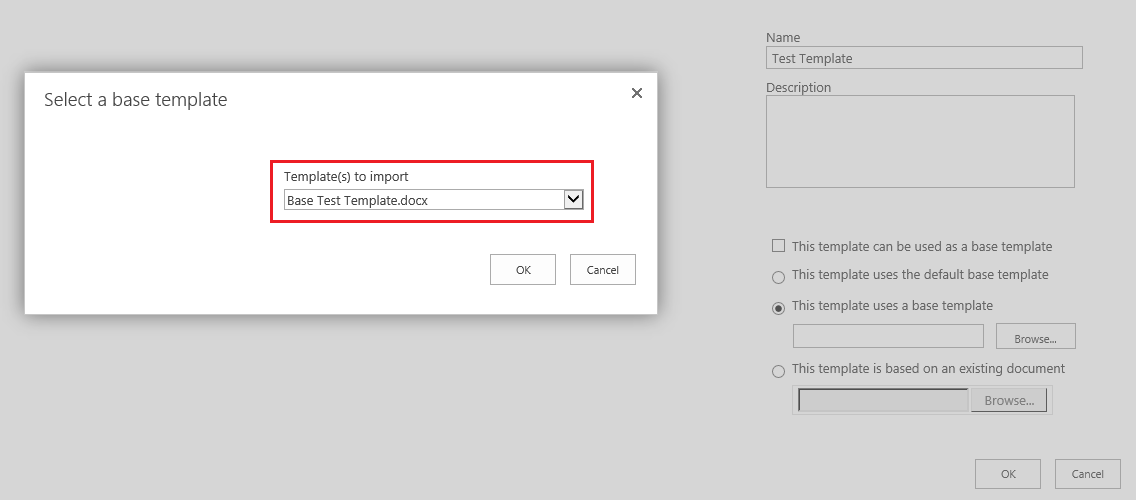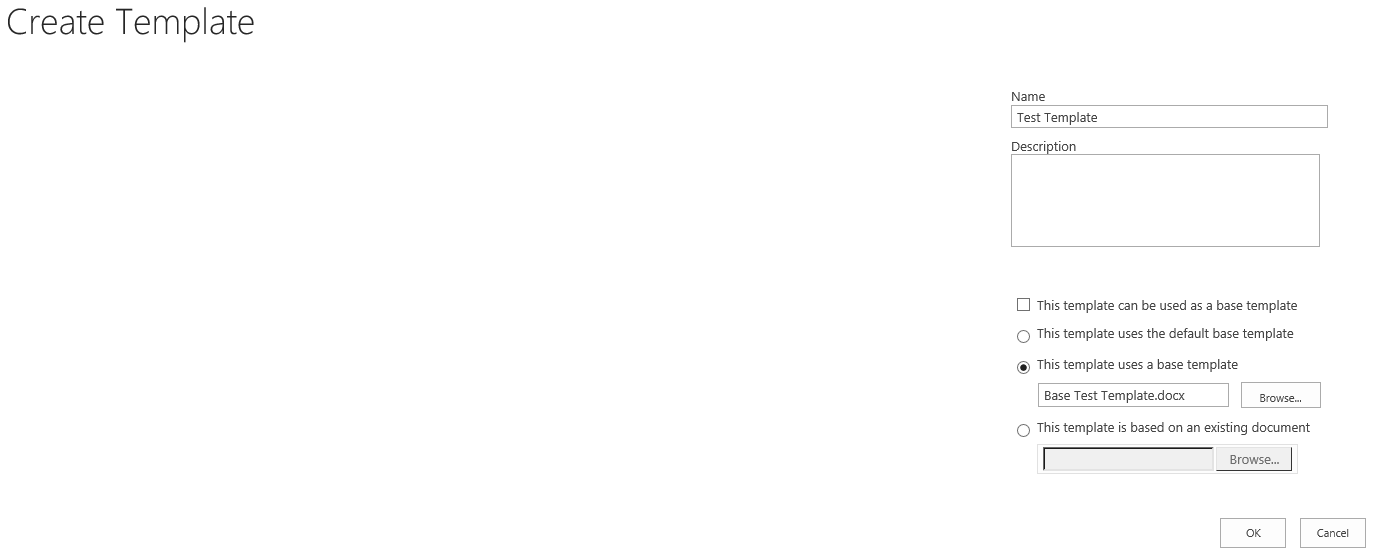 Once the file is loaded, click OK to create the file.
SharePoint will redirect the user back to the repository with the template checked out to them.
Next Article to read: