Template Initiation options dictate how the template merge will be initiated in the system. Based on this choice certain data sources and content sections will be disabled in order to prevent the end-user from adding product functionality to the template that will not function with the selected merge initiation type.
To set the Template initiation:
Click on the Template Initiation button in the product ribbon.

By default, the "Initiator" tab will be selected and from here an initiation type can be selected.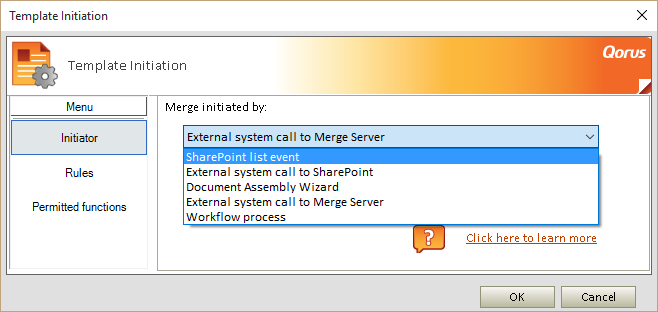 There are five types of merge initiation:
Next Article to read: